How Restaurants Know, Grow Their Customers Through Data Analytics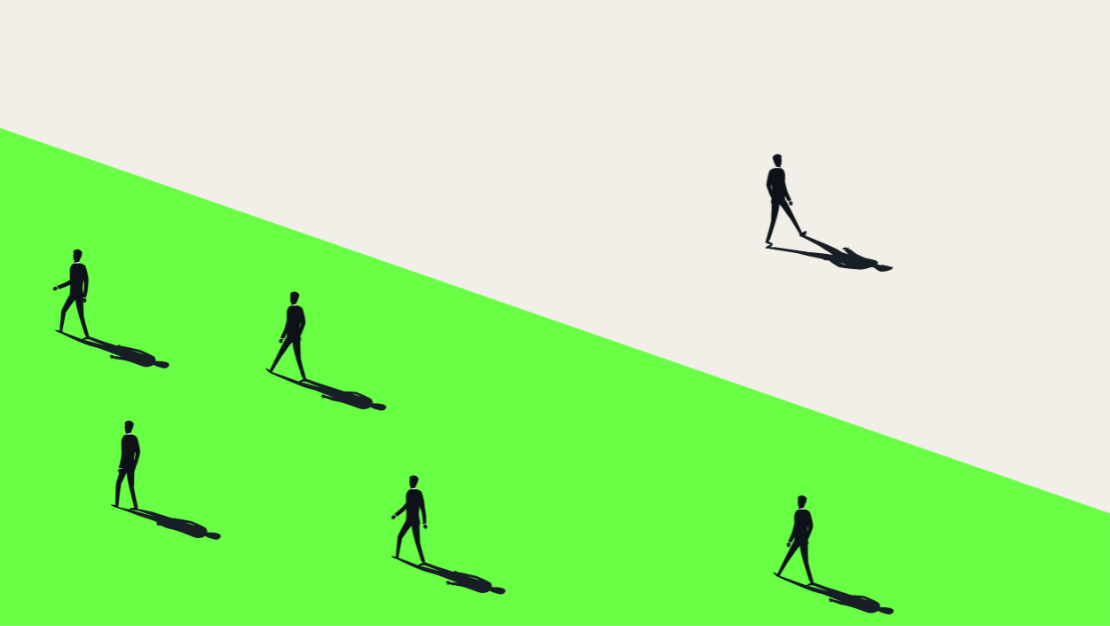 December 7, 2022
How Restaurants Know, Grow Their Customers Through Data Analytics
Primanti Bros. wanted to connect with customers who are not in their loyalty program. Here's how they identified and targeted those customers with unique promotions and messaging.
The need for capturing data from different sources and integrating it well is stronger than ever before, said Good Times CEO.
In the restaurant business, the triumvirate of food, staff and customers is interdependent for success. Winning the first two is far more obvious than the third, and perhaps most vital, concept of understanding and knowing the customer. This is the crossroads faced by every operator and it occupies a great deal of headspace for leaders. It's also the opportunity to tap into the information already within the four walls and understand data integration to better identify, attract, nurture, and retain the customers who are fundamental to growing your business.
"The pandemic has forced the tradition of physical connections between the guest and the staff within the full-service restaurant model to go by the wayside. Some of these traditions are lost forever and others are lost on a short-term basis," said Ryan Zink, president and chief executive officer of Good Times Restaurants Inc., the Denver-based operator and franchisor of Bad Daddy's Burger Bar and Good Times Burgers & Frozen Custard with more than 70 units combined.
"Since different generations interact differently with restaurants, the need for capturing data from different sources and integrating it well is stronger than ever before," Zink added "The pandemic has cemented the necessity for data analytics."
Zink and the Good Times team turned to DataDelivers to provide intelligent data-driven marketing programs that interact with actual Bad Daddy's Burger Bar guests and to help build out a customer inventory.
Research shows that only one in three guests visit a brand more than one time a year. With one visit a year it's impossible to build a relationship with that customer which creates a disconnect for the customer about how a brand satisfies their dining experience.
"We are using DataDelivers to target specific customers for specific promotions and to leverage their technology to proactively increase the feedback we get from our guests," added Zink. "Transforming that data into actionable information is where value is created."
Identify and Nurture for the Win
Nearly every brand now has a loyalty program with customers who have opted in to receive brand messages, offers and more. But the large majority of their guests have not opted in. These are actual customers who have the greatest potential for a deeper relationship with your brand, and consequently the strongest potential for increasing sales.
For Adam Golomb, who serves as both chief marketing officer and president of Primanti Brothers, the popular Pittsburgh, Pa.-based sandwich shop with more than 35 locations, connecting with those customers who are not in their loyalty program was a top priority. Using DataDelivers, Primanti Brothers has identified and targeted those customers with unique promotions and messaging.
"If you haven't bought a kids meal from us, then we should not be sending you messaging about kids' meals," said Adam Golomb.
"The identification of these customers has been possible through the business insight and data integration capability with DataDelivers," explained Golomb. "With every campaign we are turning more customers into fans and significantly growing our loyalty program."
Measurable Power of Personalization
"Personalization is no longer a nice to have option, it's a necessity," said Courtney Maxedon, vice president of interactive marketing for Kahala Brands, franchisor of 29 brands with more than 3,000 locations around the world.
"Personalization is now an expected experience, and it not only builds on the emotional connection between our consumer and our brands, but it also increases the chance that the customer will become a repeat buyer," explains Maxedon.
The two sides of a successful data initiative include collection and integration. Kahala Brands uses DataDelivers to combine these into understandable and actionable insights that is being funneled into measured digital targeting strategies.
"We have just scratched the surface when it comes to fully understanding and integrating our data, but we're really excited about the results so far and know it will have long-term value," added Maxedon.
Data Analytics That Map Paths to Growth
"Restaurants have long suffered, not from scarcity of data, but from the ability to tie data back to specific customers. The ability to identify specific customers and build relationships with them both in a digital world and in the physical world in the restaurant is a considerable competitive advantage in the full-service restaurant space," added Golomb.
Partnering with DataDelivers is an important step for Primanti Brothers, Kahala Brands and Bad Daddy's Burger Bar to grow their sales and traffic.
A customer data organization that helps transform restaurant data into relationships, DataDelivers offers both technology and marketing services to help brands understand how they are winning or losing with customers. The DataDelivers' CDP, called the Customer Management Platform, allows brands to gain clarity about their customer data, take actions that build stronger relationships and measure the results of those efforts. DataDelivers' CustomerConnect quickly enables a brand to market to active guests who are not currently members of their loyalty program.
Through data integration, DataDelivers enables brands to gain a single view of their guests across channels and see immediate results from personalized marketing campaigns.
Headquartered in Schaumburg, Ill.,, in 2021 DataDelivers has helped restaurant clients identify more than 15 million new guests, generate more than 2 million incremental visits and produce more than $40 million in incremental sales.